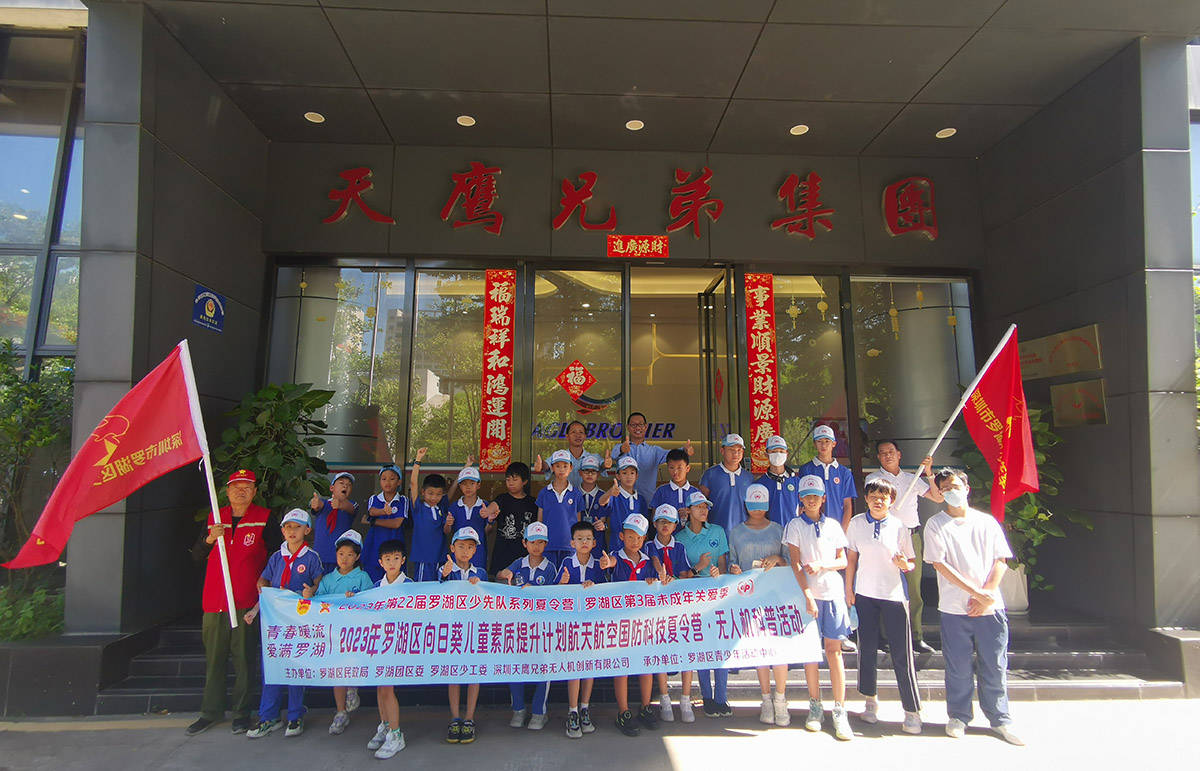 To care for the healthy growth of young people, enrich their summer scientific and cultural life, strengthen the popularization of drone science, and assist in the construction of Shenzhen's drone city. The 2023 Luohu District Sunflower Children's Quality Improvement Plan, organized by the Luohu District Civil Affairs Bureau and the Luohu Youth League Committee, and organized by the Luohu District Youth Activity Center, entered the Eagle Brothers headquarters on July 9 to carry out unmanned aerial science education and experience activities.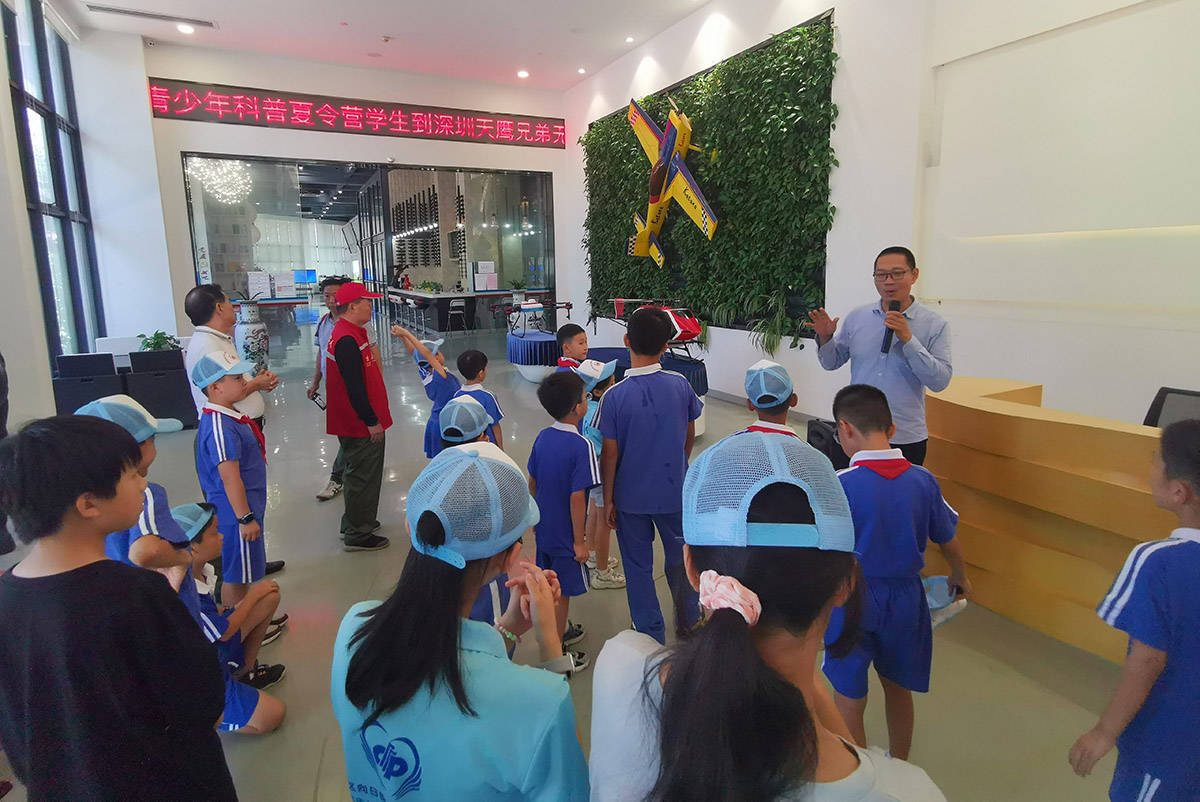 Teacher Yu Junfeng, the person in charge of the Eagle Brothers Drone Education Research Institute, was responsible for reception and explanation. He led young children to visit experience venues such as the drone display area, video viewing area, DIY activity space, simulation flight space, multimedia room, etc. He explained content including common drone equipment introduction, drone introduction operation, drone exploration and application, etc. Through scientific and knowledge-based methods The combination of interesting exhibition content and interactive experience allows children to gain technological knowledge through hands-on participation and hands-on experience, and receive the influence of science, making them linger and forget to leave!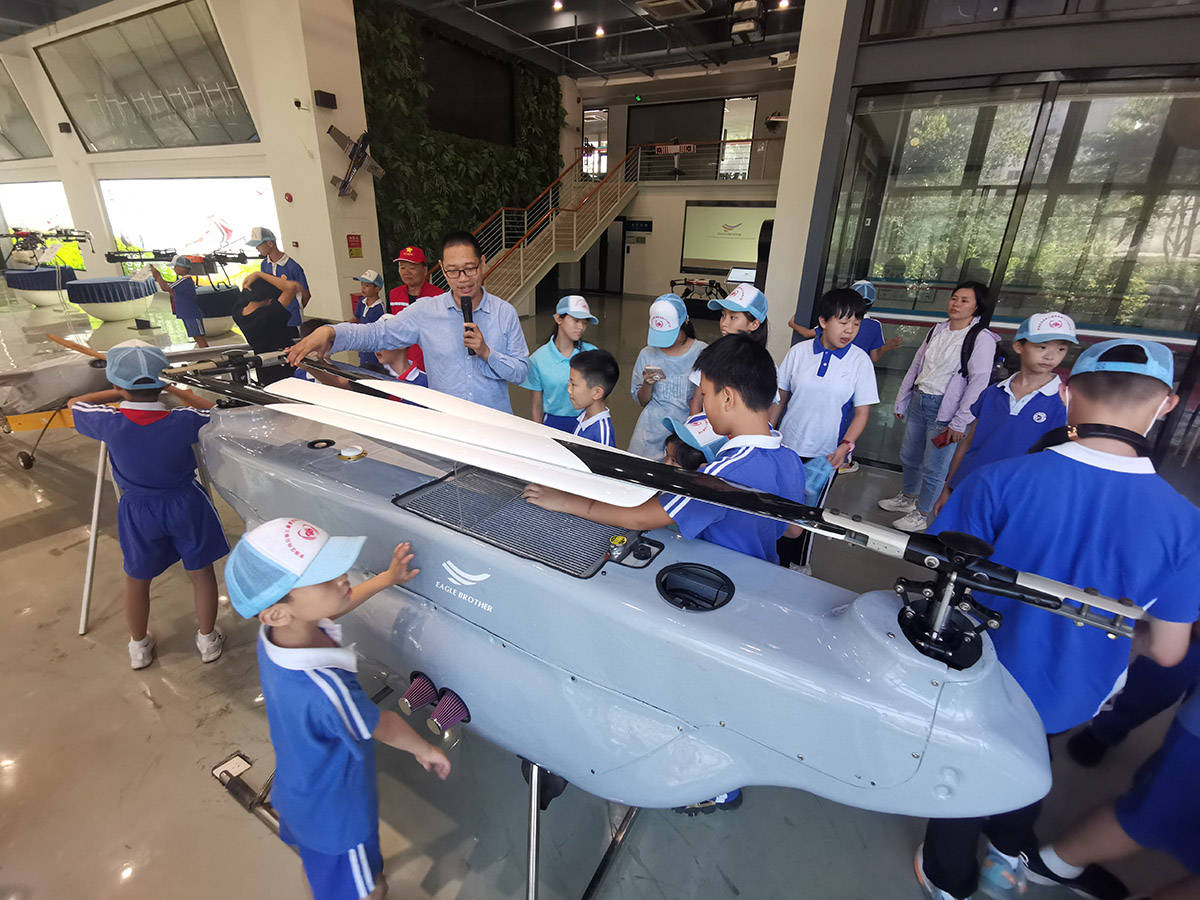 Eagle Brothers Company has deeply invested in the research and development, production, and manufacturing of industrial drones, and has achieved excellent results in drone spraying, sowing, and fertilization. The company's founder, Li Caisheng, is also a representative of the 9th National Congress of the China Association for Science and Technology, a standing committee member of the Shenzhen Association for Science and Technology, and a vice chairman of the Longgang District Association for Science and Technology. He shoulders the responsibility and mission of cultivating the scientific and technological literacy of the next generation of young people, Utilizing the technological advantages of the company's products, we spare no effort in carrying out science and technology education for young people.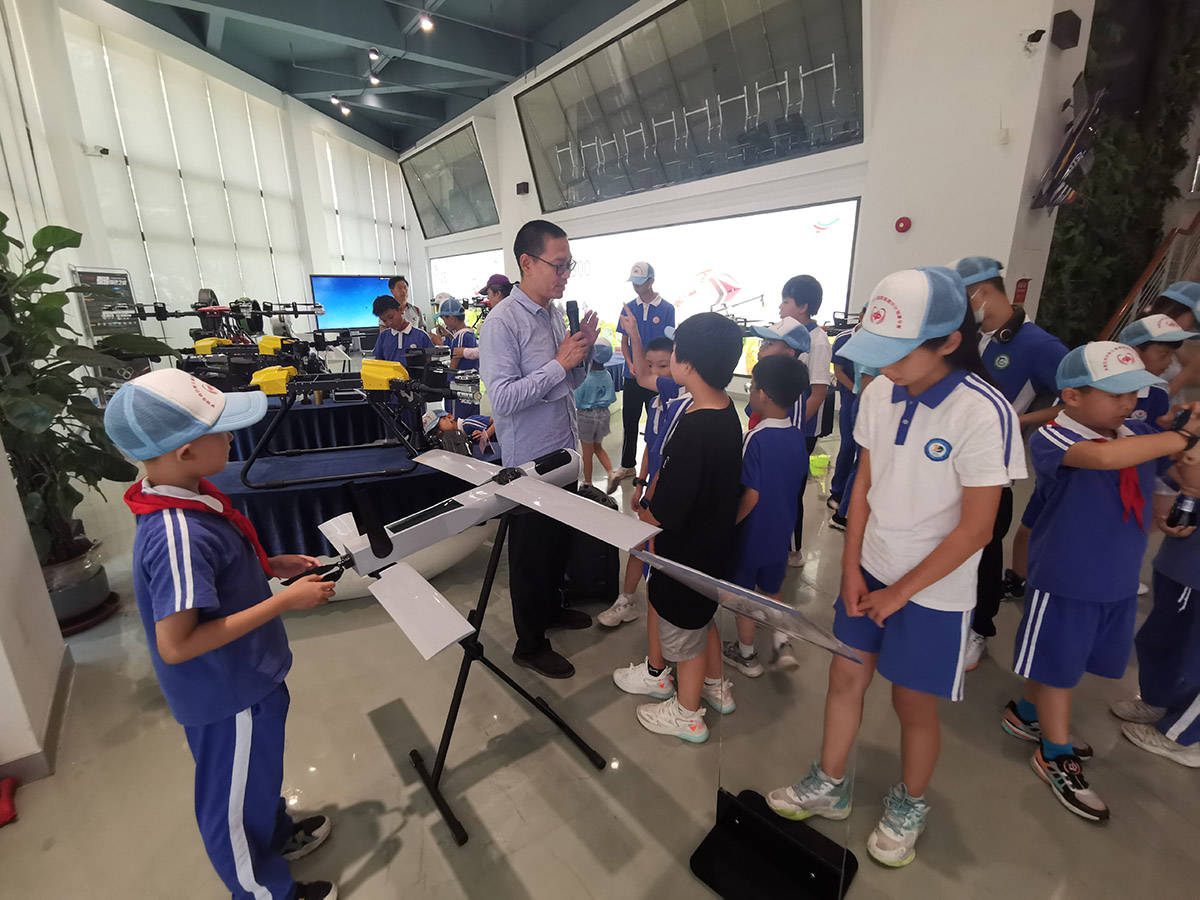 The base, the on-site teaching base of the Communist Party of China Municipal Party School, and the national "Youth Learning" base for middle school students. In 2020, the company established a party branch and was awarded the "Youth Training Demonstration Base" in Longgang District. In 2021, it was awarded the "Concern for the Next Generation Work Committee" by the Longgang District Customs Work Committee, and was awarded more than 20 honorary titles including the "Top Ten Science Popularization Interpreters" in Longgang District.